What can Karate do for you?
Benefits of Karate
Confidence
Strength and Muscle Tone
Self Defense Skills
Coordination
Stamina
Motivation and Drive
Willpower
Self Discipline
Flexibility
Emotional Control
Sharp Reflexes
Balance
Concentration Skills
Leadership Ability

What can Karate teach your child?
Trustworthiness
Be honest • Don't deceive, cheat, or steal • Be reliable – do what you say you'll do • Have the courage to do the right thing • Build a good reputation • Be loyal – stand by your family and friends.

Respect
Treat others with respect; follow the Golden Rule • Be tolerant and accepting of differences • Use good manners, not bad language • Be considerate of the feelings of others • Don't threaten, hit or hurt anyone • Deal peacefully with anger, insults, and disagreements
Responsibility
Do what you are supposed to do • Plan ahead • Persevere: keep on trying! • Always do your best • Use self-control • Be self-disciplined • Think before you act – consider the consequences • Be accountable for your words, actions, and attitudes • Set a good example for others
Fairness
Play by the rules • Take turns and share • Be open-minded; listen to others • Don't take advantage of others • Don't blame others carelessly • Treat all people fairly
Caring
Be kind • Be compassionate – show you care • Express gratitude • Forgive others • Help people in need
Citizenship
Do your share to make your school and community better • Cooperate • Get involved in community affairs • Stay informed; Vote! • Be a good neighbor • Obey laws and rules • Respect authority • Protect the environment • Volunteer
The instruction you will receive
As a member of Bob Otto's Karate School you can be confident that you will receive the very best instruction possible.

All our instructors have extensive training and teaching experience. You will be impressed with their personal dedication and discipline as they demonstrate your lessons with great precision. Their top physical condition is complimented by their courteous attitude while they encourage you to achieve your personal goals.

Throughout your training you can expect:

Small class sizes for personalized instruction
Separate beginning, intermediate, and advanced classes
Mirrored classrooms
Training workshop and seminars

Unlimited attendance policy
Separate children classes
Air conditioned
Proven traditional training methods

(Typically closed for national holidays)

Monday
5:30 PM – 6:30 PM Older Beginners (7yrs & up)

6:30 PM – 7:30 PM – Intermediate (Invite only)
Tuesday
5:30 PM – 6:30 PM – Beginners (5 – 6 yrs) – White / Yellow / Orange Belt

6:30 PM – 8:30 PM Advanced (Adults and invite only)
Wednesday
5:30 PM – 6:30 PM Older Beginners (7yrs & up)
6:30 PM – 7:30 PM – Intermediate (Invite only)
Thursday
5:30 PM – 6:30 PM Beginners (5 – 6 yrs) – White / Yellow / Orange Belt
6:30 PM – 8:30 PM Advanced (Adults and invite only)
Friday
6:00 PM – 7:30 PM Youth Advanced (Invite only)

Saturday
10:00 AM – 11:00 AM (All ranks welcome)

Sensei Bob Otto has been involved in the martial arts since 1973. He currently holds the rank of Kyoshi (8th Dan) in Uechi Ryu Karate-Do. He is a kind and compassionate man who only wants the best for his students and their families and will go out of his way to help as much as he can.

Bob competed throughout the 1980's in the New England area winning numerous heavyweight black belt fighting tournaments placing 1st, 2nd, and 3rd place. In 1987, Bob won the heavyweight black belt fighting division at the first Florida Uechi-Ryu Karate Championship in Largo, Florida.

Bob Otto has had an extensive career serving in law enforcement, spanning many decades beginning in 1986 as a Corrections Officer at Tomoka Correctional Institution and retiring in 2014 as a Police Officer at New Smyrna Beach Police Department.

During his law enforcement career Bob also served on the Special Response Team as well as in Youth Services. Bob's role in Youth Services is what he is most known for in the surrounding communities of Edgewater and New Smyrna Beach and he is fondly remembered for it.


My daughter has grown in ways I never imagined since becoming part of the Bob Otto dojo family. Even with special needs she has progressed and become confident and secure in who she is as a person. Bob told me to give him one year and He would give me a different child and she is! She holds her head High and does her best at everything she does! Thanks Bob for turning Heather into the young woman she is today!!
This is a great place for ordinary people to study and practice martial arts. Bob and his team are great teachers for all ages and skill levels. UST is the best value and best workout I have ever seen!
When my daughter Kaitlyn first came to the dojo she was very quiet and withdrawn and didn't have a lot of confidence in herself.Now 7 years later she is getting ready to graduate high school and go on to college. She has found her passion in Karate and is now a 3rd degree black belt and wants to help others when she gets to FSU by starting a self defense group there. Thank you Bob for all that you have done and continue to do for my daughter and other kids who train with you!!
A glimpse of what it is like to train at Bob Otto's School of Karate. Come and join us!
Meet our instructors! These people are in charge of classes. They will demonstrate techniques and make corrections where appropriate. They are there to make sure that you get the most out of karate.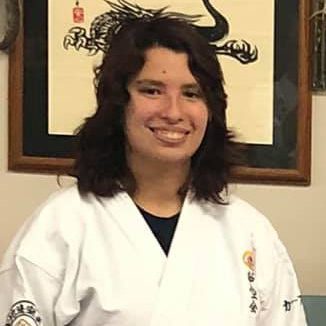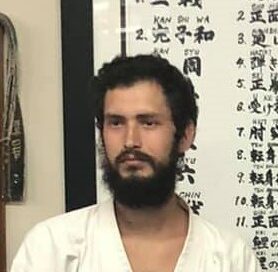 Write us, contact us on our social media, or give us a call!